Combat Points (CP) are currency earned in-game by doing almost anything within Blacklight: Retribution.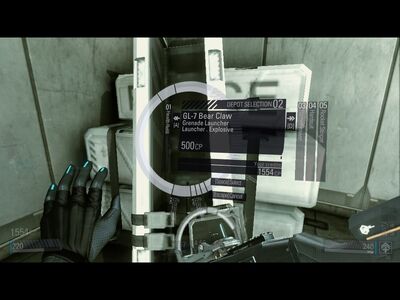 Combat Points are a form of currency that can be earned in-game by getting kills, assists, capturing nodes, completing objectives and doing anything that would benefit the team.
CP can be used at Weapon Depots to purchase items like an ammo refill, a Hardsuit, a Grenade Launcher, and a Sentry Turret.
Note, every player's CP resets to 0 after each game match.
Ways to Earn Combat Points
Edit
Kills: 100 CP
Assists: 25 CP
Morale Boost: 25 CP
Headshot: +20 CP to kill
Payback: +25 CP to kill
Rival Agent: +20 CP to kill
High Threat: 50 CP 
High Threat Eliminated: 
Team Warlord: 50 CP
Dominating: 50 CP
Killing Spree: 50 CP
Unstoppable: 100 CP
Hack: 200 CP
Hack Assist: 150 CP
Eliminate Hardsuit: 200 CP
Community content is available under
CC-BY-SA
unless otherwise noted.