Tactical Gear is a special type of equipment used in Blacklight: Retribution, which is worn on the back of your agent.
Overview
Edit
Tactical Gear is comprised of high-tech equipment mostly used for non-combat situations (e.g. Revival Injector Mk.1), although some can be used to inflict damage to enemies as well. They can be used to become invisible, heal a teammate, hack software quickly, grant momentary HRV to your hardsuit, and more.
There are currently a total of 13 different Tactical Gears. You can only have 1 Tactical Gear equipped at a time but it can be changed through the Customization Menu.
The default key for using Tactical Gear is C.
List of Tactical Gear
Edit
Revive friendly players who were killed. Some exceptions apply, see Revival Injector Mk.1 for more information.
Repair a Barricade, AT-D4 Deployable Turret, Scorpion Tank or Hardsuit. Can also be used to deal a weak electrical shock to opponents.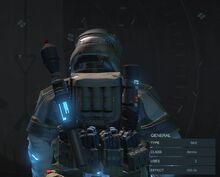 Drop ammunition for teammates and yourself. Refills primary and secondary weapon, and Gear. Offers 2 full ammunition refills before disappearing, and is unable to be redeployed until the player respawns.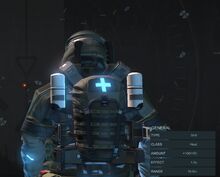 Heal allies for 100 HP, or yourself for 50 HP. When used on hostile agents, they are poisoned and will take 60 damage over several seconds. Left-click to use it on others, right-click to apply it to yourself.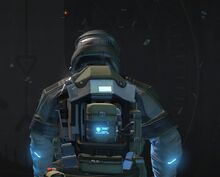 Increases your Hardsuit's armor by reducing damage received by 50% and preventing both the weak spot from being shot and completely blocks all flamethrower damage. Lasts 10 seconds when used.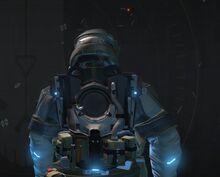 Use while inside a Hardsuit to generate a temporary HRV ping to locate your enemies.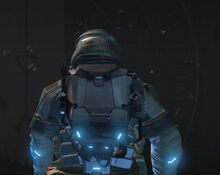 Turn mostly invisible for an almost infinite amount of time once activated. Still visible to enemies using HRV and Infrared Scopes. Also prevents the user from dealing any damage until the cloak is deactivated. When activated standing still or crouching renders the user almost entirely invisible to normal sight.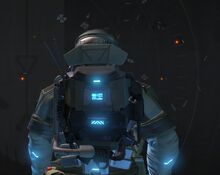 Renders you nearly invisible for 10 seconds.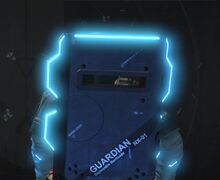 Set up a makeshift bullet wall that can be used to block off certain paths. Can also be carried in front of you as a Riot Shield, and used as a Melee attack.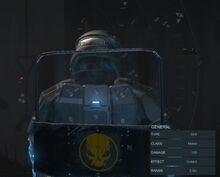 Hold to shield yourself from the front. Similar in design to a Riot Shield.
Sets a player's individual spawn point to a specific location for their next respwan. When placed, the beacon itself can be seen on HRV and destroyed by enemy players.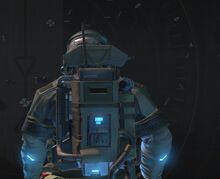 Makes you invisible to hostile HRV for 15 seconds, with a 10 seconds cooldown. You remain visible to players in direct view.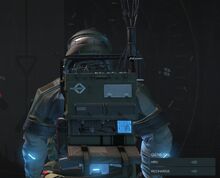 Amplifies most of your hacking abilities, primary used in the game mode Domination when hacking Nodes.
Community content is available under
CC-BY-SA
unless otherwise noted.